We're excited to finally share the details of the Summon ISPO which starts August 3rd 2022! This blog will cover everything you need to know about how you can get your hands on $SUMMON tokens and support ADAO open source development in the process.
Why we are having an ISPO?
It's clear that ISPOs are a great way to raise funds for a project but they can have a large effect on the Cardano network. Last year, when we saw the first projects start to leverage and experiment with the ISPO model, we saw millions of ADA worth of stake move and centralize into a small number of pools. Many small, community-run, and growing stake pools lost delegation. Some struggled to survive and others gave up altogether.
The centralization of this ADA into these pools hurts the smaller operators, but this is still permitted by the network so long as the pools are running properly.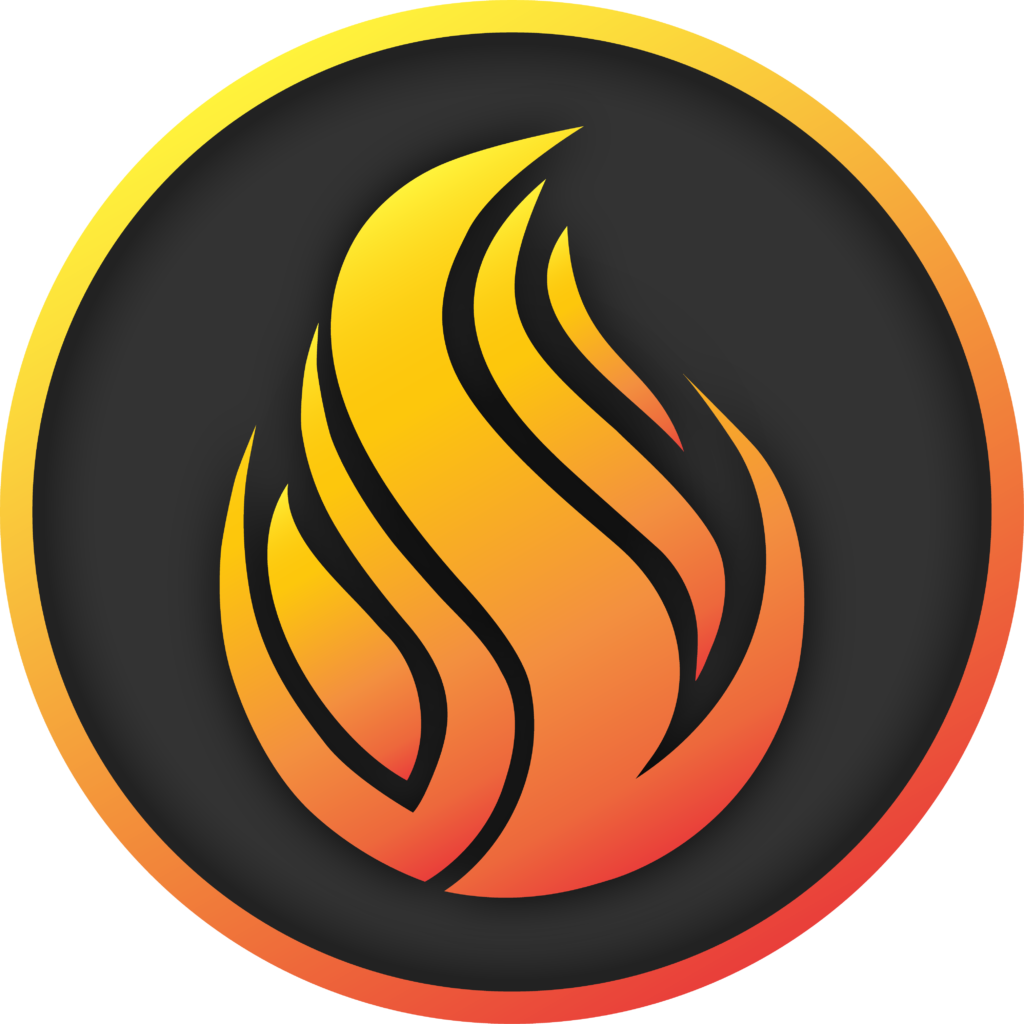 The ISPO model is clearly something novel and powerful that can only be leveraged thanks to Cardano's Ouroboros Proof of Stake consensus mechanism. It provides a sustainable way for communities and projects in Cardano to bootstrap a stake pool, help secure the network, earn ADA rewards, and at the same time, distribute tokens to their supporters. The ISPO model encourages users to move their ADA from centralized exchanges into self-custody wallets to participate in Initial Stake Pool Offerings (ISPO) and could be used by "speculators" as possibly a "less risky" and passive way to invest into a particular project.
The Summon team sees many advantages with a properly run ISPO:
Bootstrap ADAO-controlled stake pool.
ADAO is a DAO on Cardano dedicated to building open-source tools to support DAO infrastructure and promote decentralized, user-owned protocols. After the ISPO, the ADAO Community will retain control of this pool to be able to earn fees from the network as well as use the stakepool to reward delegates.
A fair and passive method for distributing SUMMON tokens.
SUMMON tokens represent voting power in the Summon DAO and governance over the Summon Platform. The formula we have chosen (modeled after the Maladex formula) will ensure that anyone staking to the ADAO stakepool during the ISPO (whale wallet or not) will receive an equitable share of SUMMON tokens as well as 1% ADA rewards. 
Steady funding for the Summon team.
The Summon team is made up of six core members and over a dozen key advisors from ADAO and other ecosystem projects. With such a large team it is imperative we are able to maintain steady funding even throughout downward markets. This ISPO will allow us to earn a steady revenue and at the same time participate in the security of the network.
Support other single pool operators.
In the case of the ADAO pool reaching saturation, partnerships with other single pool operators will be enacted to avoid the need to create additional Summon controlled stake pools. If you are a stake pool operator and would like to get involved, please reach out to the Summon team at 
team@summonplatform.io
Start Date: August 3, 2022 (Epoch 355)
End Date: Until Distributed 
Pool Ticker: ADAO
Pool ID: 6b97796c43b6e80aa880ec4d47cba4ce828a7a7e5d345c56bd9eae28
Pool Tool: ADAO Pool
Margin: 99%
Token Ticker: SUMMON
Tokens Available: 17% of Supply (170,000,000) 
15% Set aside for distribution through the ADAO stake pool, ISPO
2% Set aside for Single Pool Operator (SPO) ISPO Collaborations – These tokens are provided to community SPOs to incentivize decentralization and further distribute the SUMMON token
Token Policy: Token Generation Event (TGE) scheduled for August 12, 2022
Fingerprint: TGE scheduled for August 12, 2022
Bonus: Keep your eyes on the Summon and ADAO Medium and social media channels for a chance to claim the early supporter bonus! 
Token Distribution Method/Period: ADA staked to the Summon ISPO will earn $SUMMON utility tokens modeled after the "Maladex Formula". $SUMMON will be allocated every epoch according to the formula, which has a whale-balancing mechanism and other properties to ensure a healthy and fair token distribution to the community. We are currently working on finalizing our distribution period with the launch of the Summon Platform and plan to make token rewards (earned through staking) available shortly after this is finalized.
Number of Pools: We will be using a single pool throughout the ISPO – the ADAO Pool. 
ISPOs have the potential to disrupt the ecosystem and centralize stake. To minimize this, we plan to only run a single stake pool throughout the ISPO. We have set aside 17% of the total supply of SUMMON tokens and have partnered with the ADAO Community, StakingDAO, and other single pool operators and community members to avoid the creation of additional Summon-controlled stake pools if oversaturation occurs.
Rewards Tracker: A reward tracker will be hosted on the Summon Platform website which allows delegators to visualize the SUMMON tokens that they have earned each epoch. There will be no requirement to harvest rewards at any set times once distribution has begun, the tracker will allow delegators to see rewards as they are accrued and decide when to transfer the balance to their own wallet.
General Risks to Consider for ISPO Participation
Participants in an ISPO will forgo 99% of their ADA staking rewards in exchange for accumulating SUMMON tokens.
If the ISPO does not attract enough delegation or community interest, less ADA rewards will be available on a regular basis to develop the platform and protocol.
If the ISPO gains popularity, there is a potential risk that the stake pool would become oversaturated and thus reduce the amount of ADA staking rewards produced.
Vesting Schedule and Wallet Address Disclosure: All $SUMMON distributed to the Summon team and its advisors will be dictated by a strict vesting schedule and will be initially secured by a multi-signature wallet. A team of developers consisting of ADAO members, and other ecosystem developers such as SCAT DAO, Lido Nation, and others have teamed up and submitted a catalyst F9 proposal to create a Plutus-based, token vesting Dapp that can be used by anyone to securely and transparently vest tokens over specified lengths of time. Upon completion, this Dapp will be open sourced and used to vest any $SUMMON awarded to the team and will be auditable by the public. 
Want to learn more? Find out more about the Summon Platform via:
 Website / Medium / Twitter / Linkedin / Discord / Github (ADAO)
---
Disclaimer
The information in this article is produced for educational and informational purposes only and is not intended to be used as a financial promotion. No information, data, or analysis presented are intended to form the basis of any investment decision. This is not investment advice, solicitation of any kind nor an endorsement. Nothing in this document should be construed as an offer or inducement to engage in any form of investing activity. This is not a prospectus, invitation, inducement, or proposal for investment, nor is it meant to be a sale or issuance of securities, interests, or assets. The information in this document is provided in good faith. Certain information set forth in this document includes forward-looking information regarding the future of the project, estimations, future events, projections, future plans and future developments. When presenting forward-looking information, such statements may be identified by, but not limited to speculative words and phrases such as "should", "will", "anticipate", "expect", "believe to", "expect", "hope", "plan" or words of similar intent and/or meaning. Forward-looking statements may also be included in any other publicly available Summon Labs LLC (hereon known as SUMMON PLATFORM) materials such as blog posts, interviews, social media posts, the SUMMONPLATFORM.io website or any other location. SUMMON PLATFORM expressly disclaims any and all responsibility, and Recipients expressly waive all claim for any direct or indirect loss or damages of any kind (whether foreseeable or not) arising directly or indirectly from (i) reliance on any information contained in this document or any information made available in connection with any further inquiries, (ii) any error, or inaccuracy in this website, (iii) any action resulting therefrom or (iv) usage or acquisition of products. The SUMMON PLATFORM token (SUMMON), are governance tokens and are only to enable token holders to undertake actions within the SUMMON PLATFORM.
The SUMMON PLATFORM token (SUMMON) is not a currency and should not be considered one by holders. The SUMMON PLATFORM token (SUMMON) must not be held or earned as a reward by any individual resident and/or citizen of a country in which holding such tokens is illegal and/or in countries that consider such tokens securities. It is the readers responsibility to know the laws relevant to their legal jurisdiction and ensure they are compliant at all times. There are no guarantees that the SUMMON PLATFORM project and/or platform will succeed financially. There is no inherent monetary value associated with the SUMMON PLATFORM token (SUMMON). If the SUMMON PLATFORM token (SUMMON) is subsequently listed on a centralized or decentralized exchange, then there is no guarantee that the SUMMON PLATFORM token (SUMMON) will rise in value nor have any value at all. This disclaimer applies notwithstanding any default, lack of care or negligence. SUMMON PLATFORM reserves the right to amend, alter, or correct this document at any time without warning or incurring any duty or liability to any receiver. This document does not attach SUMMON PLATFORM nor does it express any rights, obligations, conditions, performance, covenants, promises, or warranties on behalf of SUMMON PLATFORM to the recipient, nor does it establish any relationship between SUMMON PLATFORM and any Recipient or other party.